fumeiro vifumeiro vinhais, nosso parceiro/our partners
Vinhais, Terra do Fumeiro da Vifumeiro
Prestigio valores medalhas e condecorações nacionais e internacionais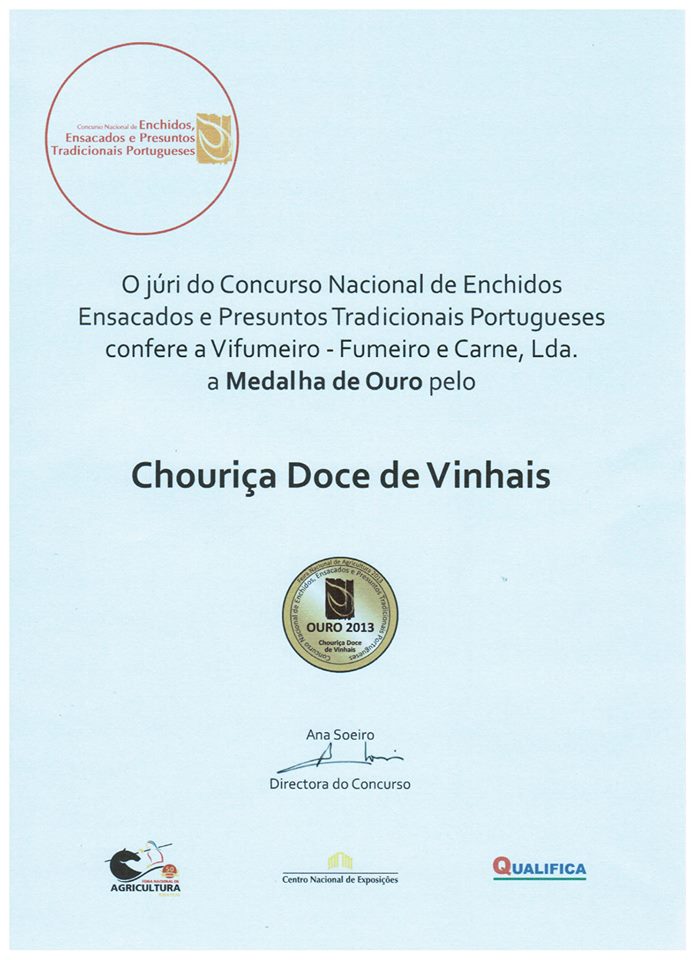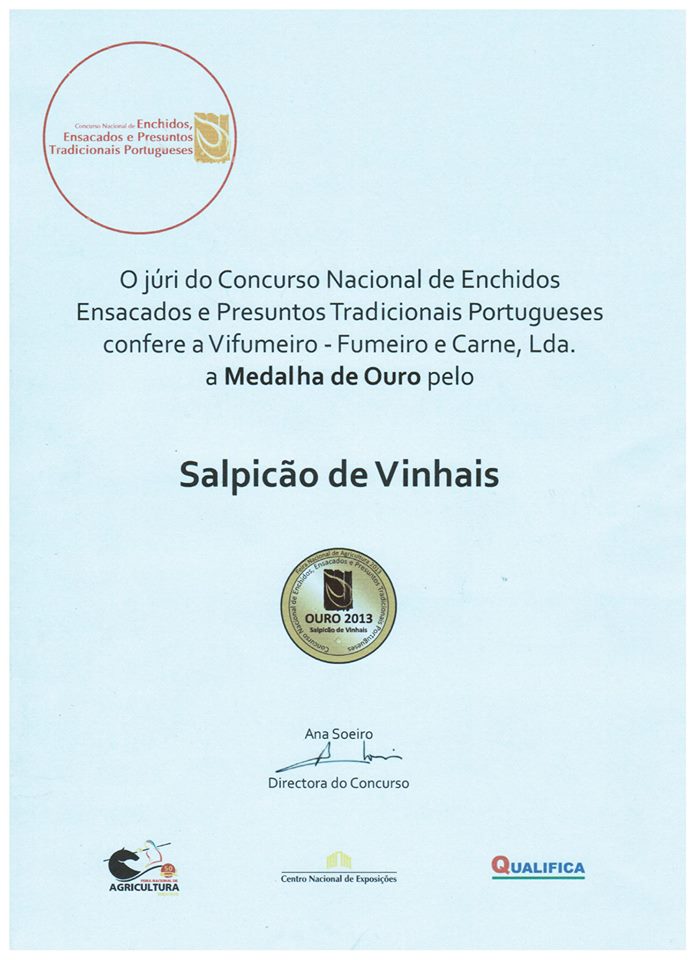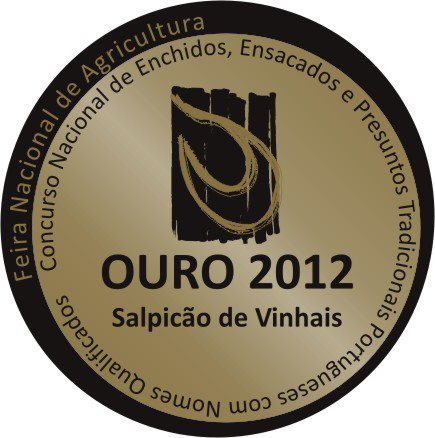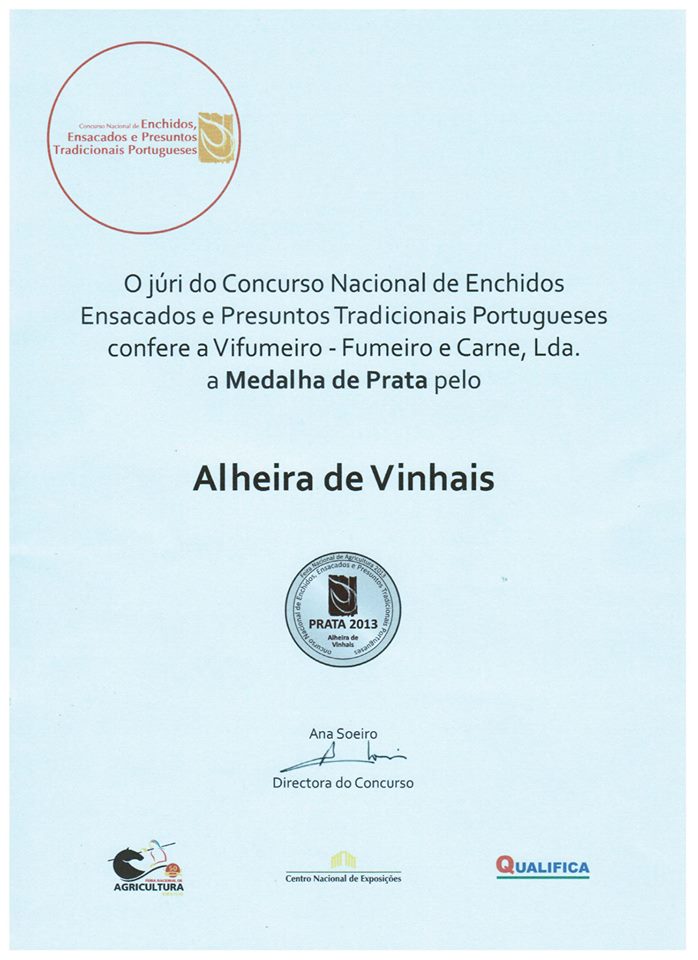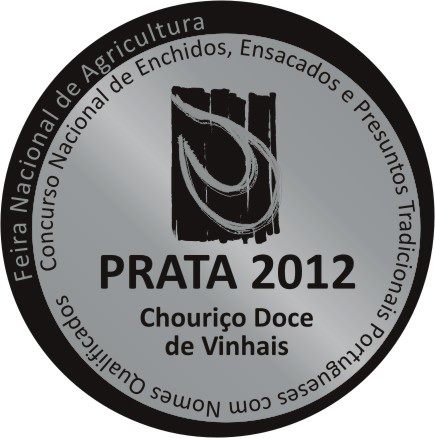 Vinhais, Terra do Fumeiro da Vifumeiro
parque natural montesinho Vinhais é uma vila, sede de concelho situado no cume de Portugal (no distrito de Bragança, região de Trás-os-Montes), onde há mais de 200 anos os enchidos são a principal fonte de alimentação das suas gentes.
Nestes locais onde a tradição é mantida, o fumeiro artesanal, produzido no frio Inverno destas terras, é hoje uma arte, sustentada pelo fumeiro certificado.
The Vifumeiro-Smokehouse and meats, Lda. is a manufacturer of Smokehouse of Vinhais, in their most delicious varieties:
Today, our products speak for us!
And enjoy what this land has to offer.
The Vifumeiro produces Smokehouse under strict hygiene and quality control, and this is reflected in the recognition of the superior quality of our products.
The quality of the smoke produced by Vifumeiro is certified with the premiums paid at the fairs in which we participate.
Salpicão de Vinhais, Chouriça de carne de Vinhais, Alheira de Vinhais, Chouriça doce de Vinhais, Chouriço azedo de Vinhais, Botelo de Vinhais, Ham bísaro de Vinhais